Phpbenchmarks
build
Technologies
bootstrap 4
code
Programming
HTML/CSS jQuery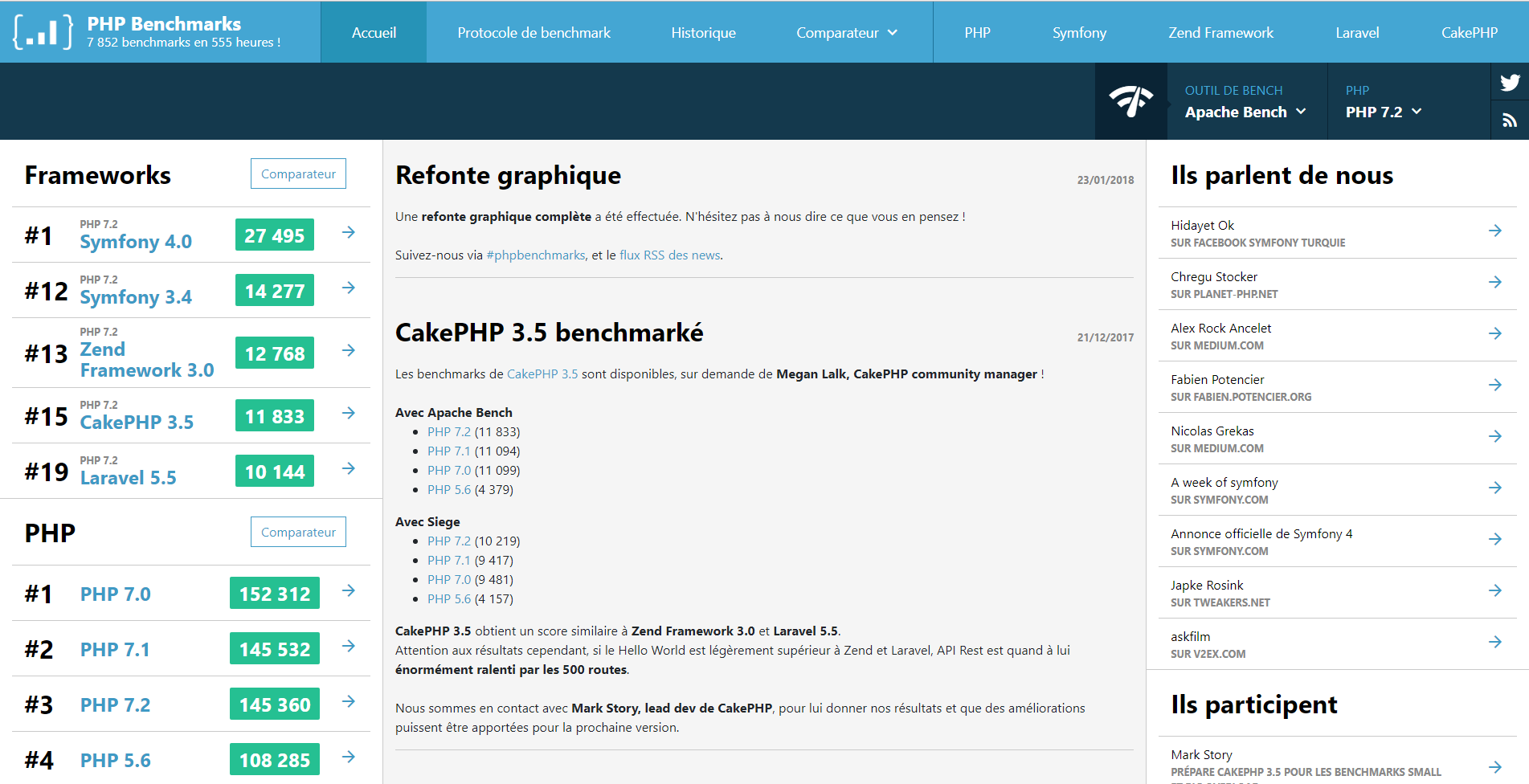 Phpbenchmarks is a project in which we made the integration. The website is made to help developers to choose the best php frameworks based on response time for handling requests.
It was a real pleasure to make the integration as it was our first experience with bootstrap v4 (yes Drupal still use bootstrap 3 as 4 was still in beta version).
The big difference between the version 3 and 4 is in the way bootstrap handle the grid layout. CSS is becoming better years after years and so technologies based on it. Browsers can handle the "flex" CSS property which is just awesome when working with vertical alignments compared to the "float" property which was used in the version 3.
We wish our best to phpbenchmarks which is a great tool in this time of speeding up the internet.