Sg3d
build
Technologies
Drupal 7
code
Programming
PHP HTML/CSS jQuery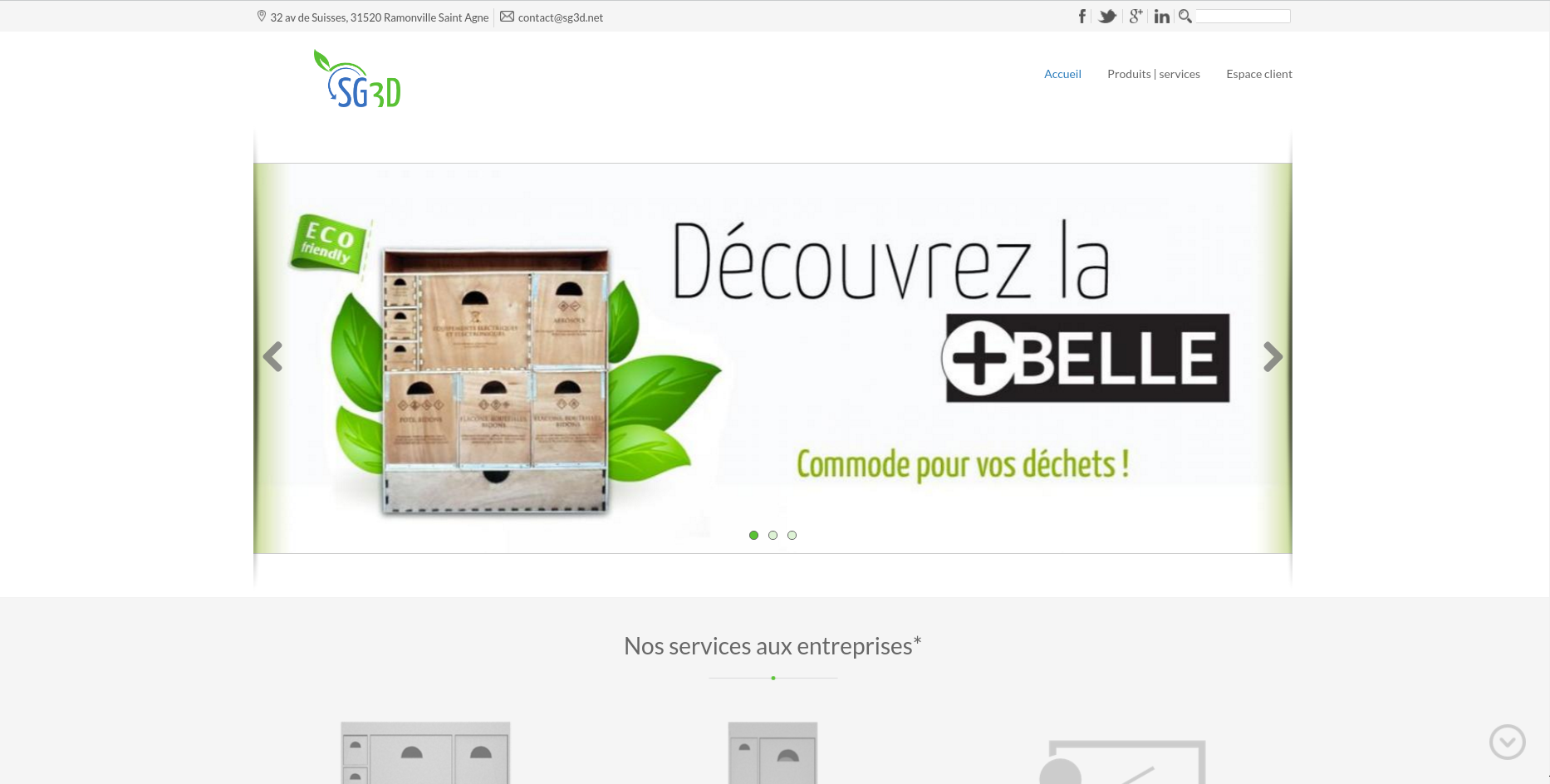 Sg3d is a French company working in waste management field.
The website is mostly a showcase website but has some back-office functionalities for managing collected waste weights.
In their dedicated space, clients can see the weight of collected waste every month displayed on charts. They can also generate PDF from them and download bills and other official documents.
I don't know if the company still exists but you can see their website on our development server.