Artilect community
build
Technologies
Drupal 7 bootstrap 3
code
Programming
PHP HTML/CSS jQuery
account_box
1500
Subscriptions the first month.
description
10
Projects documented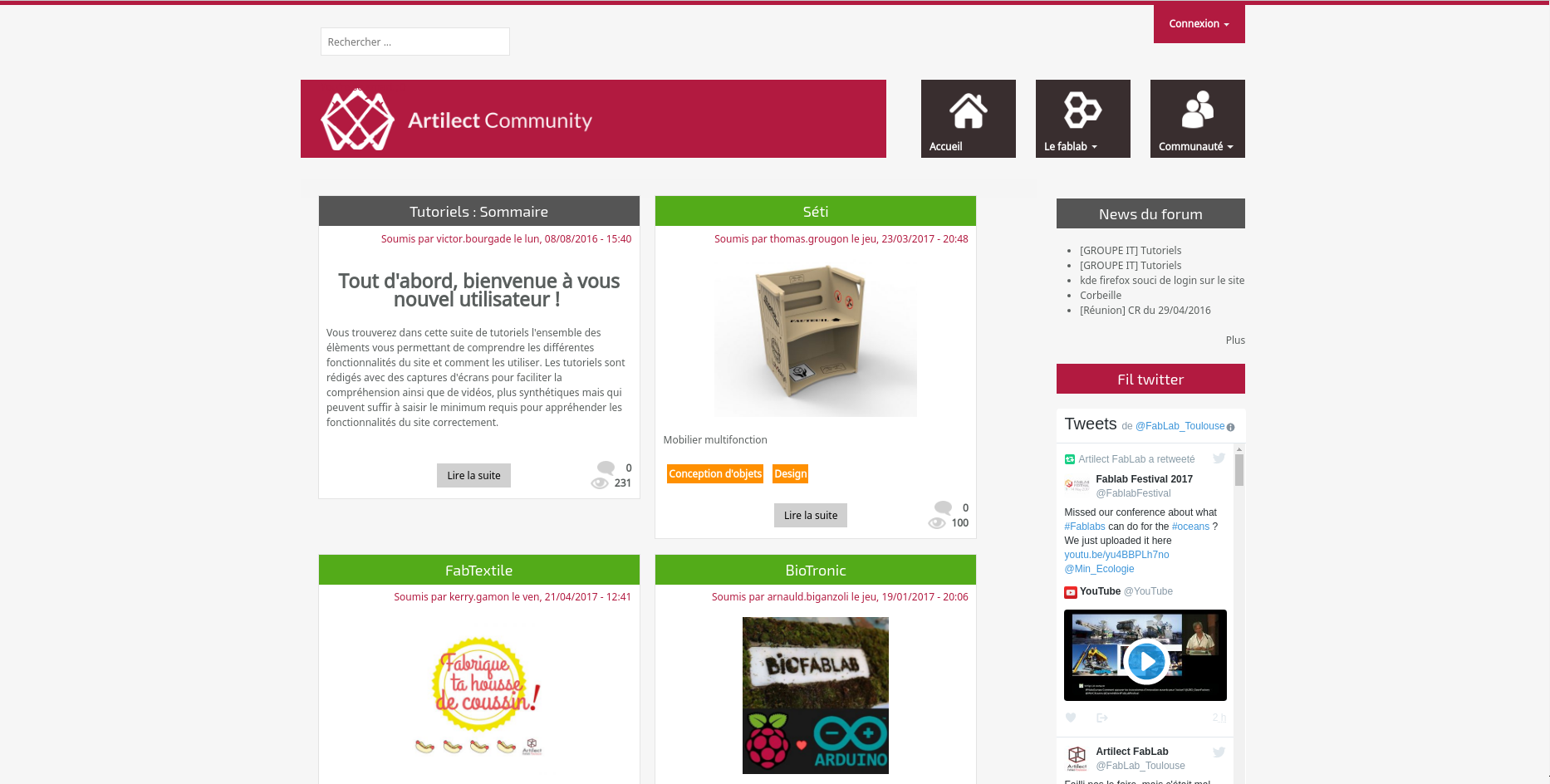 Artilect is the first French Fablab yo opened and so the oldest one with a large community of active members. One of the biggest issue of such a big community is that people struggle themselves for meeting together at the right place at the good time. Also the administration teams of the Fablab are divided in different groups. Each one with its own purpose (communication, IT, marketing, machinery assistance and maintenance etc). Those groups were having trouble to communicate together and werer using solutions such as email list, google doc and calc.
The solution was obviously a community platform and that's why they call us for help.
The platform allows to :
Post a project to present it to the community.
Make groups related to a project with private rooms to communicate (forum / project pages which are organised as a wiki in the private group space).
Research members by skills. The aim is that if you have a project and are looking for help you can directly seek into community skills to find those appropriate. Then you can directly contact the members through private message system.
A forum with public and private sub categories.
Newsletter system to keep the community up to date of what's happening.
Direct live chat (such as Facebook).
One of the most difficult part in this project was to define the specification. Because artilect is a big NGO with thousand of members every one wanted his own feature to fit his need.
Finally we've made a global and customized management system which handle the same needs as a CRM (Customer Relationship Management).