Grace Family International Ministries
build
Technologies
Drupal 8 bootstrap 3
code
Programming
Twig HTML/CSS jQuery
videocam
500
Visitors recorded on sunday live event the first month.
pageview
1500
Views the first month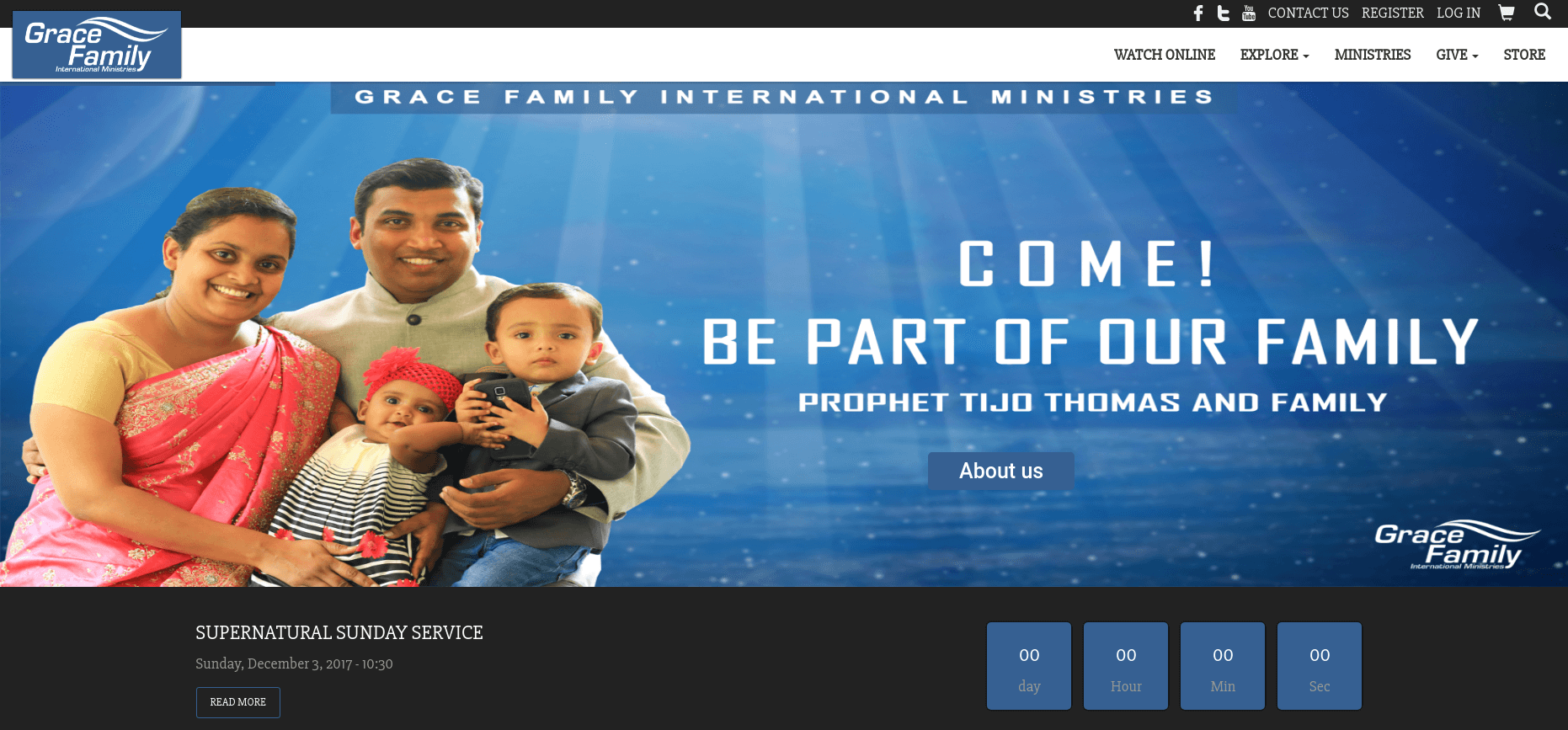 Grace family international ministries is a growing Indian church which needed a new website to accompany their growth. In the other hand they had a limited budget for the following needs :
They needed to have ~ 10 pages about what they do, who they are, the kind of helps they provide and describing how the church is subdivided in ministries.
Small e-commerce functionalities to moslty sell immaterial product (audio).
Provide monthly and yearly subscriptions for watching their weekly mass live record online every Sunday.
The ability to collect donation.
To save time and server ressources (because of the location gfim preferred to host their websites in India and not from my services) it had been obvious to use third party functionnalities to provide some of the features.
Their Sunday event is then posted on YouTube, hosted on YouTube servers and embed on their website. This way we have saved server ressources which are handled by YouTube and not their own.
One of the most tricky part was to get payments and donations through the website. PayPal can actually not deal with ruppies for now and because gfim has an international scope with members all around the world we needed to accept dollar as well. So we had to deal with two payment gateways side by side : PayPal and payumoney.
Because of the need of Grace Family, another website has been built with the same template grace family tv without asking them extra money for a new template development.